Professional Eyebrow Contouring Filler
An eyebrow lift works on reducing the appearance of upper eyelid hooding and restores the natural beauty of the upper face. Over time the natural fat that sits beneath the brow declines which can cause drooping eyelids and heavy brows. Our non-invasive treatment works with the natural shape of your face to restore your youthful appearance.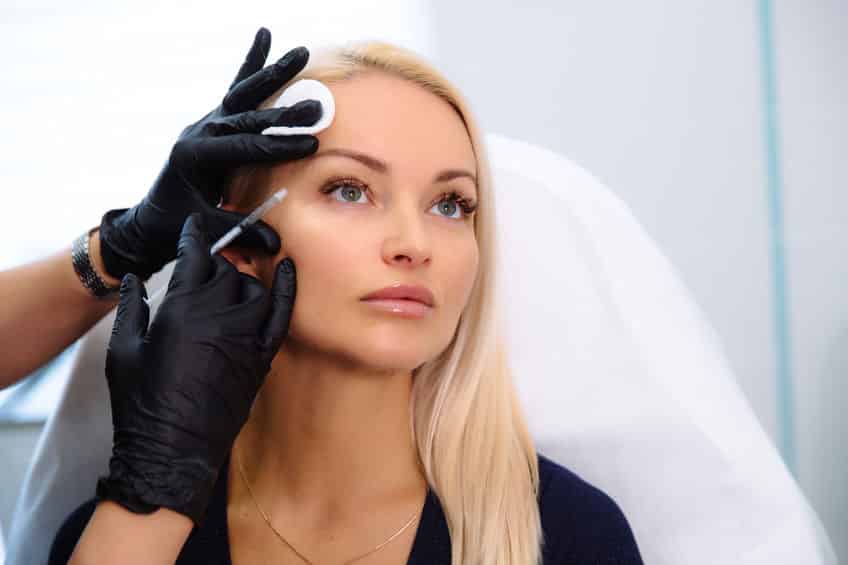 Lifting Eyebrows with Leading Aesthetic Clinic in Harley Street​
Your eyebrows and the area around your eyes are very expressive. Creating a natural brow lift requires an experienced aesthetics specialist. It is important that the correct combination of botox and filler is used to achieve a balanced and symmetrical appearance that lightens and smooths the brow. Our team here at Harley Street, London, have many years of experience in performing brow lifts procedure and will work with you to achieve a refreshed and relaxed look.
How Does Botox Brow Lift Work?​
The botox brow lift procedure works by working with the muscles around the eyebrows to create a natural and lifted arch to your eyebrows. This reduces the sagging and drooping appearance, which can make your eyelids look heavy and sombre. We are experienced at understanding when botox alone will give the best results or when it will work best when combined with a filler to give a natural and pleasing shape and smoothness to your brow.
How Much Does a Botox Eyebrow Lift Cost?​
A non-surgical brow lift procedure is a far more affordable treatment than invasive cosmetic surgery. During your initial consultation, we will discuss the results that you would like to achieve and will give you a price for your treatment based on your needs.
Botox Brow Lift Before and After​
Being able to see how other clients have benefited from their brow lifts can be very helpful. Take a look at our comprehensive before and after brow lift procedures to see what we could do for you.
Book Non-Surgical Brow Lift Consultation Today!​
If you are considering a brow lift to help reduce the appearance of heaviness or drooping around your eyebrows and upper face, then speak to our friendly and helpful team today for a brow lift consultation.