Men often remark on obvious changes in the face as they age, including loss of a well-defined jawline, or sagging nasolabial or corner of mouth folds.
Our tacking lift for men can reverse these changes, and it's a great way to get some of the benefits of a facelift without surgery.
We know through the science of aging that men are affected by facial bone loss, just like women, but it typically occurs later.
Here's how our non-surgical face lift for men works:
Our tacking technique utilizes a no-bruise cannula to deliver structural filler that provides lift to the mid face and eye area without appearing puffy.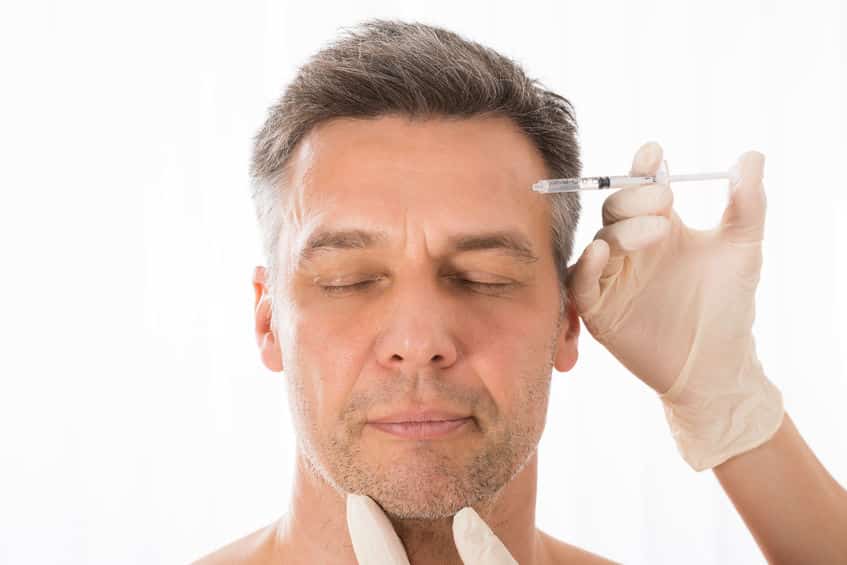 The micro-cannula is a blunt-tipped, small needle that will not penetrate muscle or blood vessels, which is why it won't leave a bruise. It allows us to make precise placements of filler to create that "untouched" look we are renowned for.
How We Treat Men's Special Needs
First, we should note that we treat creating and maintaining men's facial structures very differently than we do women.
Because men's skin is thicker than women's, and because they often wait a little longer than women to get treatment, the filler amounts needed to provide a noticeable difference for men tend to be higher.
While early treatment can help, we know how to work with men's special needs to create a natural lift without appearing too fake.
Generally, you have two choices here:
You can simply fill a space with filler, OR you can use a specific filler combined with the tacking technique, which will do three things for you:
Create a noticeable lift in the mid face, eye area, and even lower face.
Help your face appear more masculine due to the placement.
Keep your cheeks from appearing too "cheeky" or large when smiling.
The micro-cannulas we use allow you to leave our office with no noticeable marks and likely zero bruising.
Did you know that cannulas increase the safety of receiving filler treatments?
The results last about one year and can last longer upon retreatment.
For more details on the science of this treatment, please don't hesitate to ask us during your consultation.
Our Before and After Gallery for Men