Marionette Lines Support Filler
Marionette lines are the lines that point downwards from the corner of your mouth, so called due to their similarity to the strings on a marionette doll. They can give the appearance that you are sad or angry when you are not. Careful and skilled filler treatment can lift the skin, increasing tightness and fullness in this area without creating a puffy look. Early intervention is the best treatment for marionette lines, and our experienced team can work with you to restore your sunny and positive appearance.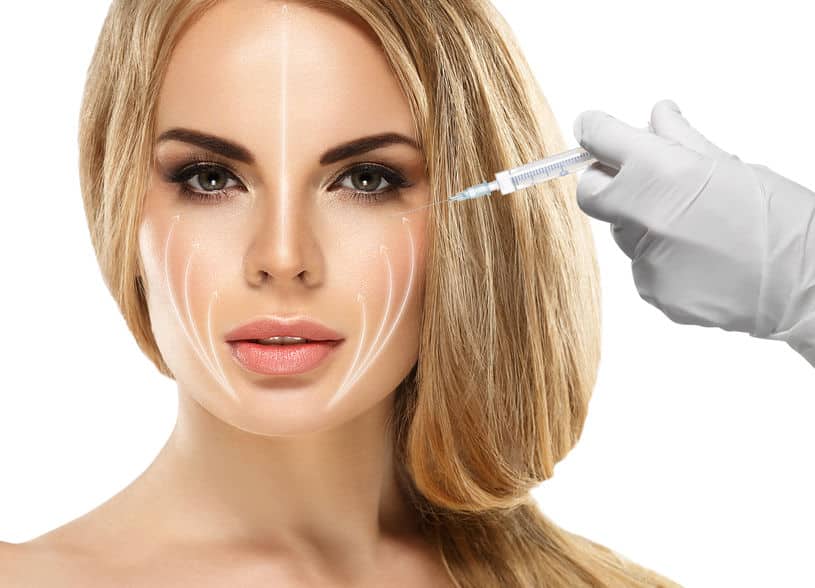 Marionette Lines Treatment​
Our filler treatment is safe, natural, and effective. When you come to us we will spend time discussing your dermal filler treatments with you to ensure that the resulting effect is natural and in balance with the overall look of your face.
How Does Filler for Mouth Lines Work?​
We inject filler into strategically chosen areas around the mouth, jaw, and cheeks to lift the area, smoothing the lines and restoring the skin's natural elasticity without overfilling which can cause an unnatural appearance.
Benefits of Marionette Filler​
Marionette lines can cause you to look sad, tired, or angry, which can be disheartening and unreflective of your personality. Using filler to gently smooth away the lines can bring sparkle and smiles back to your face, allowing your face to reflect your inner beauty. 
Before and After Results of Marionette Filler​
When you come to us we will spend time in consultation with you and explain the results that we could achieve with dermal fillers. It can be hard to envisage the possible results, so if you would like to see how other clients have benefited from their marionette fillers then take a look at our before and after images in our gallery.
Book Your Marionette Line Treatment at Youth Encore in Harley Street​
Speak to our friendly team at our clinic, and they will be able to help you to book your initial consultation with our experienced aesthetics team.