Lip Fillers Harley Street
Lip Enhancements for Men and Women
Our lip fillers are carefully and professionally delivered to ensure that you will adore your natural, youthful-looking lips. We work to restore the effects of time, not to create the puffy, overfilled look that puts many people off having lip fillers. As with many things, choosing a professional and experienced team, such as our Harley Street team, will ensure that you get a premium lip filler treatment, resulting in full and beautiful lips, with no hint of the puffiness that you can see on some people. Don't leave delicate work to chance, but make sure you choose a well-renowned and dedicated team here in London Harley Street, to give you the results you have been dreaming of.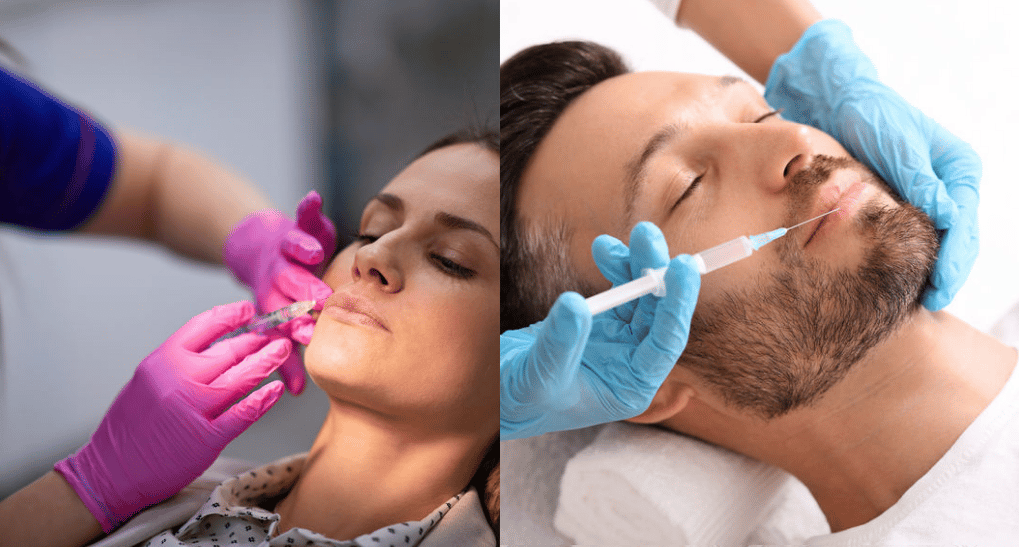 Lip Enhancement Procedure
We work with the natural shape of your face, and lips to gently restore balance and harmony that has been lost through ageing. A careful upper lip lift can provide a good structure for your lips, giving added definition. Following this, we then assess the correct amount of lip filler that needs to be added to restore your lips to their youthful glory. We work with you to ensure that our end result is exactly what you wanted, with no overfilling or other poor techniques that lead to an unnatural finish. We have many years of experience in delivering lip enhancement treatments that give our clients their smiles a fresh and youthful look. Bring a smile to your face with our lip filler procedure.
Our experienced team here at Harley Street will spend time explaining the aftercare of your dermal lip fillers, to ensure that you can keep on smiling for longer. We are always on hand with any questions or queries that you may have. We always spend time with you to ensure that you have a thorough understanding of the procedure including the aftercare of your lip fillers.
Before and After Lip Filler
Book Your Lip Fillers Consultation
What Makes Our Lip Filler Treatments Unique at Harley Street Clinic?
At our Harley Street Clinic, we pride ourselves on combining state-of-the-art technology with expertly trained clinicians. Our approach is holistic; we not only focus on the physical enhancement but also on the psychological wellbeing of our clients. Our emphasis is on natural results, bespoke treatment plans, and long-term care.
Understanding the Science Behind Lip Fillers
Lip fillers work by adding volume to the lips through the introduction of a gel-like substance. This not only plumps the lips but also attracts water, ensuring a long-lasting hydrated look. Over time, the body naturally breaks down and absorbs the filler.
How Do We Ensure Natural-Looking Results with Lip Fillers
Our clinicians undergo rigorous training and regular upskilling. They are adept at assessing the unique facial proportions of each client and apply the filler in a way that complements their natural beauty. We always aim for subtle enhancements, ensuring clients leave with rejuvenated but natural-looking lips.
How Do We Personalise Lip Filler Treatments for Each Client?
Every face is unique, and so is every lip. During our consultations, we discuss each client's goals, study their facial proportions, and then design a bespoke treatment plan. This personalisation ensures results are harmonious and tailored to individual preferences.