As we age, our cheeks take the brunt of the ageing process. Due to their fleshy structure, our cheeks can swiftly look sunken and hollow. This can make us look gaunt and exhausted, which in itself can be ageing. We offer our cheek filler treatment to create a natural and youthful look, bringing fullness back to the face and smoothing out the lines. This simple and gentle process helps to ease the years away, bringing your smile back once again.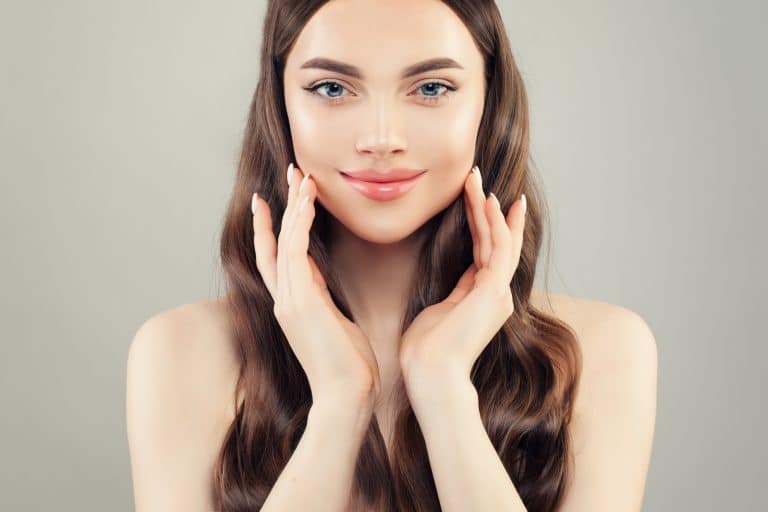 Enhance Cheeks with Dermal Fillers
Our simple and natural-looking cheek fillers, provide an easy way to add a soft curve back into your face, bringing back your feminity, or masculinity and youthfulness appearance. Or you could decide that our tacking lift was the best choice for you. Our tacking lift provides all the benefits of a facelift without surgery. The tacking technique will do three things for you:
It will create a noticeable lift in the mid and even lower face because we are placing a thicker filler strategically under structures that can provide lift to lower structures.
It will appear soft, smooth, and slight due to the deep placement on the bone (no obvious cheekbones).
It won't appear "cheeky" or puffy when animating because the product is not moving in the skin, but rather staying on the bone.
Our experience will give us the knowledge to advise you on the best type of treatment for your face and skin. If you choose the tacking lift, then it has an added benefit in that the filler on the bone will delay ageing by increasing collagen formation.
Cheek Augmentation Procedure​
All our treatments are carried out by our experienced and professional team here at our Harley Street Clinic. We will discuss your treatment in detail with you so that you know exactly what to expect. Our cheek filler treatment is a simple and quick procedure that requires carefully placed injections in both cheeks to ensure a well-balanced and symmetrical look. If you decide that our tacking lift will give you the results that you want, then we will use micro-cannulas to ensure that the treatment has minimal bruising and downtime. A cannula is a blunt-tipped microneedle that won't harm muscle or blood vessels, which is why it doesn't bruise.
Cheek filler is the ideal choice for anyone who is seeing the signs of their cheeks drooping, flattening, or sagging with age. Cheek fillers can work extremely well in combination with other treatments, such as cheekbone enhancement, as well as a stand-alone treatment to bring back a smoother, more youthful appearance to the face and skin. We will always discuss whether this is the right treatment for you during your consultation.
Benefits of Dermal Cheek Filler
A carefully placed cheek filler can do wonders to a persons aesthetic. They can reshape, sculpt and refine the natural contours of the face. Adding fullness to the cheeks can help to smooth away scars from acne or chicken pox. Adding volume can smooth lines, and create a slimmer and more polished look, whilst maintaining your natural smiling beauty.
Cheek Fillers Before and After
It can be difficult to imagine what you could look like after a cheek filler treatment, which is why our before and after gallery can be such a great help. Being able to see the gentle, natural change that other clients have enjoyed as a result of their treatment, can give you confidence and reassurance in your own course of treatment.
Book Cheek Filler Enhancement Treatments with Leading Aesthetic Clinic in Harley Street, London
Bring back that beautiful smile with our cheek filler treatment, here at our Harley Street clinic in London. If you have any questions or queries, please get in touch with our experienced and friendly team. Simply visit our contact page and look forward to tomorrow.